The turban tutorial | How I wrap mine
Those of you who know me personally and have been with Kosa's Kloset from the early days know that I love a good headwrap.
One question I always get is how on earth did I do it? And if it's hard? So instead of revealing my dusty corn rows or hat hair and redoing it infront of people, I thought a blog tutorial would do the job.
1. Get a looong piece of material (I use chitenge's which are traditional wraps in Zambia used for a multitude of things.. Scroll to the bottom to find out ;)
They are usually about 1.5 to 2 yards in length
2. Fold it in half lengthways (this reduces the amount of twisting needed and kind of reinforces the material on your head)
3. If you have your hair down, tie it back and place the material (lengthways) at the centre of the back of your head
4. Bring the two ends together to the front/ centre of your forehead (having the ends slightly mismatched will making the finish easier)and twist in whichever direction is natural to you
5. Make sure your twist is tight and the more you twist it will start to coil towards your forehead. Follow the natural bend it goes in and wrap it around at your forehead like a snails shell?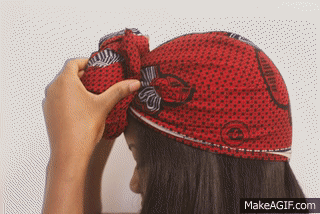 6. Tuck the end of the material into the main coil, anywhere it feels secure and is kind of lodged. Tuck away any random edges you might have... You will always have bits out so don't worry too much
But if you're not happy with it simply start again!
Not only are turbans a simple alternative to doing your hair/ wearing a hat you may have to take off, but for me they are a reminder of my culture and family back in Zambia. It's often hard to keep in touch with your roots, especially at university, so having items that remind me of and represent my culture around me keeps me grounded and also reminds me of memories and stories from my up bringing.
This post was a way for me to share a part of me that I cherish and love in a way that I also love and can really express myself. My culture is part of my kloset. And whilst I am sharing I also want to ensure that people understand that not everyone can take this and rock it. We are all aware of cultural appropriation and the damage it can cause. Put s

imply this 'fashion statement' is something that can offend if not properly attributed and justified (even if it is), as headwear like this also represents various religions and cultures. It also means that because

of what people believe in and follow and how they choose to represent that, they may be victimised and ostracised.
I recognise that the way I wear my culture can be seen as costume-like (I don't wear it daily), but the difference is that it is mine. I can make it represent me in whichever way I want to in line with my understanding of its cultural significance to me and my people, I then, also place myself in a position to be seen in a certain way.
However, someone who is not necessarily of my ethnic background, country, or of a certain religion can wear it and be praised for their innovation and uniqueness and not be subject to the same treatment that those who own the culture may have faced. And that is when things get tricky. This is not always the case but it's important to be aware of the effects our choices have on others. Even if we are buying from a brand/store.. Does that company really give accreditation, recognition and RESPECT where it's due?
Really it is down to your method of wear, what variation you chose and your intentions. Proceed with caution young ones. (More info here: http://interruptmag.com/article/appropriation-vs-appreciation)
I don't want you man turning up to Afropunk London head wraps and all, unprepared for any likely abuse/ side eyes & out of your depth..
To end on a lighter note, here are a few other ways we make use of the chitenge in Zambia: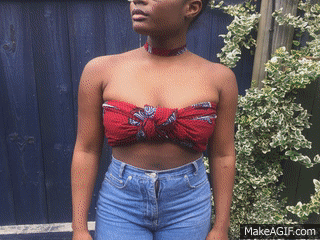 Apron |
dress/attire
|
waist emphasiser when dancing |
blanket
|
picnic blanket
|
baby backpack
HEREs a vid of the different ways you could also tie your head wrap!
Stay cool, stay respectful - love Kosa x